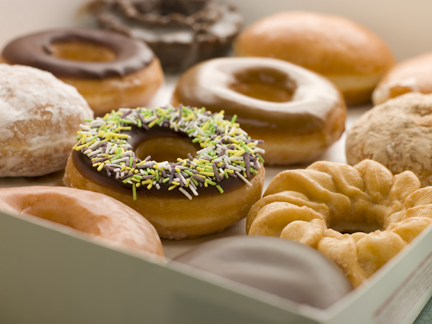 Our Story
I began 30 years ago with a passion for art and great design, an entrepreneurial spirit, a desire to help other businesses grow through smart marketing, a hundred bucks and a box of donuts.
Today, Swimmer is an award-winning full-service integrated marketing agency. Yep. We'€™ve come a long way. We deliver expert guidance, fresh ideas and responsive action that helps clients achieve their goals, stay on target and get the job done. Strategic thinking wraps around everything we do fueled by a creative spark that ignites your brand and message.
With Swimmer Integrated Marketing, you'€™ll work directly with top-level, experienced staff – people dedicated to helping you succeed. We don't hand you off to junior staff once we've earned your business. We're quick to understand your needs, streamline the process and accelerate your speed to market. Most of all, we'€™ll bring you an ease of doing business and create impact for your brand and message. And, we'€™ll try to throw in a little fun along the way.