6 Simple Checks to Make Sure Your Branding is on Track for 2017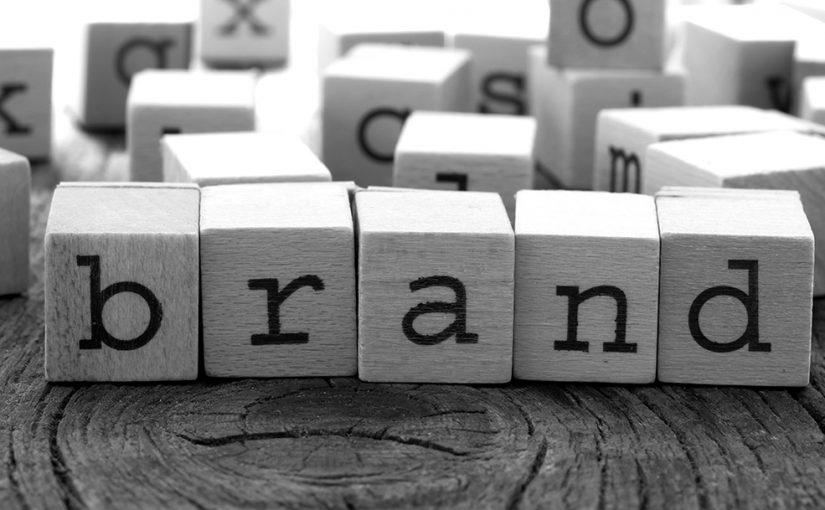 The start of a new year means a clean slate – so many opportunities to start fresh with both personal and professional goals.
And now is a great time to make sure you're prepped and ready to accomplish this year's business goals.
Here are six simple checks to take to ensure your branding initiatives are on track for success in 2017.
1.  Check In on Your Audience Personas
Do you have documented buyer personas or customer avatars – a written description of your ideal customers that represents who they are, what they're trying to accomplish, the challenges they face and why they make buying decisions? If not, set a goal to do so ASAP. Well-documented personas are the best way to keep your brand communications on track year-round.
If you've already created buyer personas, do a quick review of what's been written. You may now know more about your target audiences, or there may have been a shift in what was previously documented. Make any updates to reflect those changes. As the year continues, revisit those buyer personas to keep new branding initiatives in alignment with your target audience.
2.  Review Your Messaging
In the hustle and bustle running day-to-day marketing operations, most likely you're worried about meeting the hottest deadline or handling the latest fire drill.  As such, it's probably been a while since you conducted a detailed review of your branded materials with fresh eyes.
A consistent and current message is the cornerstone to your brand. Now is the time to review all your marketing materials – including your website, print materials, advertising, direct mail campaigns, email newsletter templates and more – through the lens of your audiences.
Ask yourself if your message is consistent with your audience and their top-of-mind concerns. Is the tone consistent and cohesive across all materials? If not, mark areas needing updating and put those materials aside to revisit.
3.  Check Your Print Materials
As you're reviewing your messaging, do a collateral audit at the same time. Spread out all your print materials on a table and ask questions like the following:
•  Logos. Are company and/or any product logos current and used consistently?
•  Paper Choice. If sophisticated is part of your brand attributes, do you use high-end and polished paper? Or if your brand characteristics tend to be more natural, are you using recycled materials?
•  Product images. Are all images up-to-date, color balanced and well-photographed?
If the answer is "no" to any of these, it might be time for an update.
4.  Walk Through Your Website
In addition to reviewing website messaging to make sure it's up-to-date across all pages, spend time checking key hyperlinks – like call-to-actions to subscribe to your newsletter and download popular thought-leadership content – to make sure they still work.
It's also beneficial to double-check how your site renders across different phones and tablets. A responsive website is a must-have today since it provides a better user experience and can boost overall brand perception too.
And don't forget about walking through other digital brand presences, like landing pages/demand generation lead funnels and social media too. Your brand should be consistent across all these too.
5.  Dust Off Your Branding Guide
Since brand efforts today span print, digital and social channels, a branding guide – a set of standards that ensure uniformity in style and formatting across anywhere the brand is expressed – is a great way to ensure your brand presence is on track.
If you don't have a documented branding guide yet, set a goal to create one this year. Already have one? Review to make sure it's complete.
Once your guide is created or updated, distribute it internally, as well as to external marketing and design partners. A branding guide is critical to creating consistent brand visuals and ensuring your branding doesn't become diluted.
6.  Map Out a Plan
As you're going through each of these checks, make notes and reminders to fix any off-brand items. Once you've completed all steps, create an action plan of what to tackle first.
If you happen to find more updates are needed than expected, prioritize what gets refreshed first by determining what's used the most and has the greatest visibility. For example, if you've noted updates on your company brochure which is given to new prospects during sales calls and handed out at all your tradeshows, push those updates to the top of your refresh list.
Remember: a strong, cohesive brand across all your communication efforts helps create connections with customers. Use these checks to determine if your branding is on track for success in 2017. If you need help implementing your plan or other ideas for bettering your brand in 2017, contact Swimmer Integrated Marketing by Design for a free consultation.
Subscribe to receive advice like this delivered monthly to your inbox!
Comments