9 Secrets to a Successful Client-Marketing Agency Relationship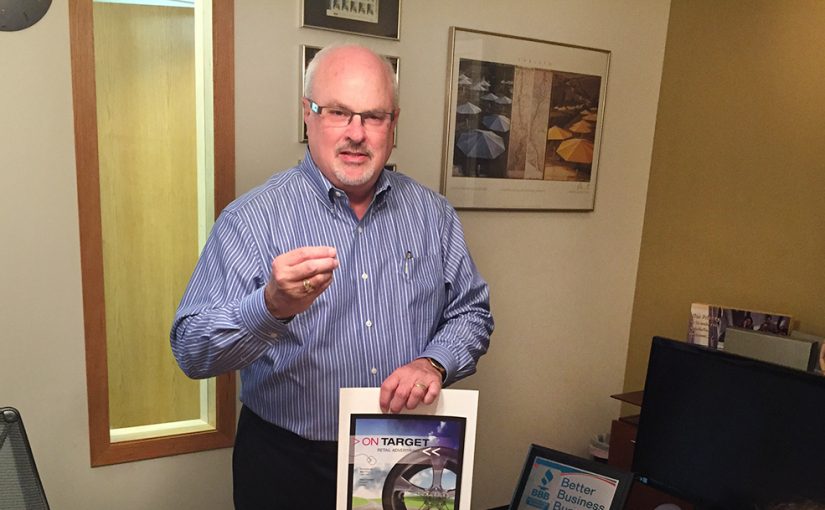 Just like a master chef carefully selects the right ingredients to create a delicious and delectable dish, creating effective B2B marketing communications requires a mix of business insight, creativity, communication and trust. And often, marketing agencies are a trusted partner in that process.
But over the last three decades, a change has been brewing with client-marketing agency relationships. In 1984, the average client-agency relationship lasted over seven years. By 1997 it had fallen to 5.3 years. Today, the average client-marketing agency relationship lasting less than three years.
A long-term, consistent relationship with a marketing agency that knows your business can be a key success factor today in a changing marketing ecosystem and extremely competitive marketplace.
Throughout my career, these are the time-tested secrets to success that make the client-marketing agency relationship a fulfilling and thriving partnership.
Strive to Set Clear Goals and Expectations
There's a reason why so marketing agencies recommend starting off with setting clear goals and objectives. It's because it works. Setting – and communicating those goals to the marketing agency – keeps everyone aligned on the same successful outcomes and results.
Another way to think about the importance of setting clear goals and expectations: how can you or the marketing agency responsible for fulfilling the program be expected to succeed if you haven't defined success?
Create a Marketing Brief
Beyond your goals and objectives, give your marketing agency all the information they need to succeed with a well-crafted and detailed marketing brief that includes:
Brand guidelines, including information about tone, message or visual style
A recap of your key goals and objectives
Project summary and deliverables needed
Background about past marketing programs or initiatives (including results or outcomes)
Information about your target audience titles, demographics and any insights into their likes or dislikes
List of competitors
Key deadlines or due dates
Budget
List of key stakeholders and contact information
Establish a Pattern of Regular Meetings
Ongoing communication is key throughout a project and regular meetings keep the lines of communication open at all times. The marketing agency should provide a clear meeting agenda and a recap of next steps to keep everyone on the same page for their deliverables.
And while it's tempting to meet only via conference calls or online screen shares, face-to-face meetings – especially a kickoff meeting –foster meaningful business relationships, build trust and create a bond between the teams.
Be Open to New Ideas
Whether the marketing agency is developing a new website, email campaign, social media marketing strategy, video, tradeshow booth, print or direct mail program, be open to other concepts and ideas. Even if you provided an initial concept or direction, your marketing agency may provide you with alternatives to consider.
They are constantly exposed to new ideas, successful strategies and best practices – including those from outside your industry – so use those new ideas to go outside your comfort zone.
Stay on Track with the Timeline
Your marketing agency establishes a project timeline to keep your project on time and on budget. A small delay can throw the entire schedule off, especially for a complex program with many deliverables.
Because there are many interconnected elements – from initial creative development and copywriting, to review and revision cycles, to preparing files and final production – staying on track with the timeline avoids later delays and even rush fees.
Provide Timely Feedback
Be as specific as you can with feedback. Explain what's working and what's on track with the overall concept, design and message. Then move on to areas you'd like to refine – like a different image selection, color scheme, or too much or too little content.
Feedback is a critical element to developing and maintaining a long-term client-marketing agency partnership. If the visual style doesn't quite align with your brand standards, the tone is off, or the message isn't right, provide feedback right away.
Keep Revisions to a Minimum
Keep revisions to a minimum and manage the revision cycle by limiting the number of people involved in the feedback process. In general, one to two rounds of changes are included in your original estimate. It typically works best for both the client and marketing agency to have one key client contact collect and organize all internal feedback first, then share with the marketing agency.
Of course, there are times when a project scope changes mid-stream and requires significant revisions. If you know new copy or images will be added, or the number of print or web pages is increasing, tell your marketing agency as soon as there is an inkling of a possibility. This will give the marketing agency notice to adjust the timeline and provide an updated estimate for approval.
Centralize Sign-Off

When it's go-time and the project is ready to release, have one designated person in charge of final review and sign-off. Any legal or regulatory review should happen before final sign-off is provided to the marketing agency.
Have a Debrief
Have a debrief once the project is complete. This is a good time for both the client and marketing agency to discuss results and compare to the original program goals. And it's also a great way to discuss any improvements or key learnings to apply to the next project.
What's your secret to a successful client-marketing agency relationship? Share it with us.
Comments