Developing a Core Marketing Plan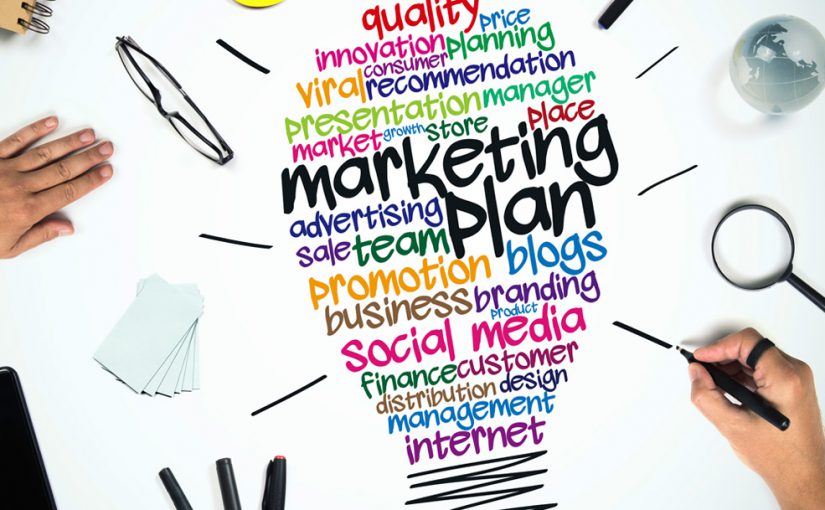 A Core Marketing Plan is a document that clearly describes the methods and resources a company will use to maximize exposure of the organization's value proposition to its target customer base. It will also allow the gathering of customer preference data that can help position and develop key product and service offerings for the future. Because markets and marketing methods change quickly, the Core Marketing Plan should focus on the coming 6 to 12 months and be reviewed often and rewritten periodically.
Whether developed by an internal marketing team, an outside marketing partner, or a combination of the two, here are key elements to consider in the development of the plan:
1. Define your value proposition – a solution based perspective
What problem does your company solve with its unique product or service offering? How are you different/better than the competition? In other words, why should the customer buy what you're selling?
The answer to these questions is your value proposition, the message your marketing efforts should communicate and help shape. When your message is phrased as a solution to a problem rather than as a product or service, it increases customer engagement.
A solution based value proposition also makes a company more open to adopting new technologies that keep it relevant to its customers.
2. Define target audience preferences – A/B testing model research
Specific customers in the market place are looking for the solution to the problem you've already solved. They are your target audience. If you can reach them and clearly communicate your value proposition they will likely buy your offering.  If you remain engaged with them they may become loyal customers and advocates for your company.
To identify and learn more about your target audience begin by comparing two or more versions of marketing collateral or channels against each other to determine which one results in greater customer engagement. This is called A/B testing.
It is vital to monitor the results of A/B testing continuously.  As trends and preferences are identified, the winning approach can then be compared to other, more refined approaches. If this process is repeated it will lead to marketing material that the target audience has self-selected as most appealing and engaging.
A good Core Marketing Plan uses marketing structures that are inherently flexible to accommodate the need for 'on the fly' adaptation and creation of new test scenarios.
3. Ability to be flexible and modify
The greater the flexibility of your marketing mix design and the greater the speed with which one can make modifications based on identified trends and preferences, the more effective will be the marketing message with the target audience.
As a company engages more with its customers it can predict changes in the basic problem or even identify new problems that can lead to new offerings and greater success.
The process is effective but grows quickly more complicated considering the complexity of  marketing channel options available in today's physical and digital marketing environments. Luckily this complexity is a competitive advantage for a company with a well-developed Marketing Plan designed to integrate the use of multiple tools and approaches.
4. Integration of print – web – social – email
Marketing professionals with a clear understanding of marketing channel integration can leverage the various marketing channels to reinforce messages that resonate with target audiences and establish and maintain a marketing schedule or calendar.  If your competition doesn't use these integration options their message is likely to get muddled or lost.
One key to success is consistent branding and messaging that is adapted to each media type and made to reinforce messages that build engagement and awareness. In combination with the A/B testing described above this approach can build on itself and have maximum impact.
Proper deployment of resources and an understanding of costs and timelines are necessary to avoid surprises that can take the steam out of a marketing campaign just as it is gaining momentum. In other words… good budgeting is essential.
5. Budgeting for services and promo costs
Making use of internal and external marketing professionals experienced in integrated campaigns and familiar with current market pricing for services and promotion can take a lot of the guesswork out of the budgeting process.  This will help insure a marketing campaign can be developed and executed properly, maximizing the return on investment.
A common error is to budget for marketing without clearly allocating for professional services costs.  To increase the impact of the Core Marketing Plan elements and the effectiveness of their integration it may be necessary to work with outside marketing professionals. How and when one works with these external experts, should be part of the Plan as well.
6. Creating content and implementation – who is doing the work: staff or marketing partner
Defining the campaign elements, the budget for doing it, creating the theme and branded message visuals comes next. Determining who is responsible for the implementation of its elements allows all team members, internal and external, to maximize focus on implementing the plan without distractions or surprises. Thus all energy, and marketing dollars, are focused on customer targeting and engagement.
That's the goal.  Isn't it?
7. Measuring success
Stating the goal of the Core Marketing Plan, preferably in terms of measureable, objective criteria, further sharpens the focus on plan success and can be used by the marketing professional as a tool for communicating departmental effectiveness.
Overall goals that are vague (e.g. increase awareness) will lead to disputes about whether the marketing plan worked.  In this case a parallel goal of increased web site visits can be used to demonstrate success.
Overall goals that rely on other departments for success (e.g. increase sales) can frustrate marketing claims of success.  In this case a parallel goal of increased customer inquiries or requests for quotes may demonstrate the effectiveness of the marketing effort.
In summary, a strong Core Marketing Plan not only defines the company's value proposition and an initial target audience but is designed to continually test and modify its message and approach based on feedback and research to seek greater engagement with, and understanding of, its customers.  Like any good plan it clearly allocates resources and responsibilities and has clear, measureable goals.
Comments