Direct Mail Marketing vs. Digital Marketing – The Battle Is On!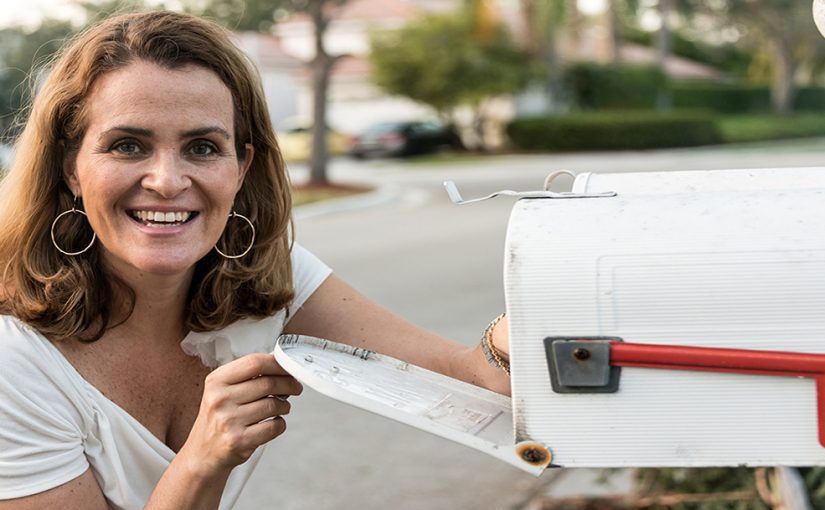 It's been said many, many times: direct mail is dead.
But is it true?
While digital and social marketing receives a lot of attention in the marketing mix and won't be going anywhere anytime soon, that doesn't make direct mail less valuable or effective in a marketer's toolbox.
Here are just a few proof points:
With the rise of digital ad blockers and declining attention spans (yes, human attention spans are now less than that of a gold fish!), it's time to bring back direct mail marketing back into your strategic plan.
Here are five suggestions to make your direct mail marketing successful:
1) Design for a Great First Impression
When it comes to direct mail marketing, you don't have a long time to make a good impression. You only have a few seconds to capture enough interest to get someone to stop and open your mailing.
Make your mail pieces stand out with compelling creative designed to make a great first impression. Use high-quality heavier stock and sophisticated accents like a die-cut edge, especially if your brand attributes are high-end or luxury. Or add metallic ink, embossing, an enticing envelope or a small included incentive to pique attention.
Either way, with an eye-catching appearance customers or prospects won't be able to resist opening and reading your direct mail piece.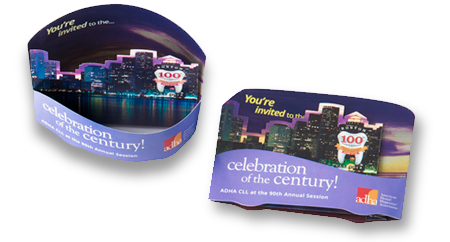 2) Integrate Direct Mail with Other Marketing Channels
Don't expect a one-off direct mail postcard to do it all.
As the Direct Marketing Association says, "It's direct mail that anchors the campaign and drives the support tactics that can boost the overall effectiveness of an omnichannel effort."
For the best success, integrate direct mail with your other marketing efforts like email, telemarketing and digital marketing. With this approach, each marketing effort works to support the others.
Plus, when your direct marketing efforts are part of a larger integrated campaign, it helps customers and prospects remember to respond to your offer.
3) Give it a Touch of Personalization
According to Compu-Mail:
Adding a person's name and full color in the direct mail can increase response by 135%.
Adding a person's name, full color, and more sophisticated database information can increase the response rate by up to 500% versus not doing any of these things
Thanks to today's digital printing technologies, it's easy to print direct mail materials with variable, personalized data – not just a name, but specific offers or information based on past interests or behaviors.
Give your direct mail materials a touch of personalization to increase the likelihood of responding.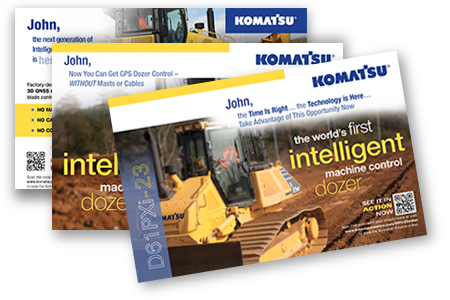 4) Keep a Clean Mailing List
According to the 2015 DMA Response Rate Report, across all industries, direct mail averages a 3.7 percent response rate with an internal list of clients and prospects (also called a house list) versus a 1.0 percent response rate with an outside purchased prospect list.
It's just as important to spend time maintaining, cleaning and updating your house mailing list as you do with your email database.
Keep your house list in good condition with the help of your direct mail house. Start by asking them to eliminate duplicate records. Next, have your mail house run your database through the USPS CASS Certified™ ZIP+4® coding system, which identifies addresses needing correcting while also standardizing the information. You may also want to have your house file run against the National Change of Address file to correct addresses for anyone who has recently moved.
Keeping a clean list lowers printing, sorting and mailing costs, and also makes sure you're on target to arrive in recipients' mailboxes.
5) Don't Forget a Strong Call-to-Action
You've designed and personalized your direct mail piece, integrated with other marketing efforts and your list is ready to go. But before you send it off to the printer for production, make sure you have a strong call-to-action.
The call-to-action is the next step you want a customer or prospect to take after receiving your direct mail piece. This can be as simple as calling for more information, asking them to visit a specific web page or anything else you'll use to track the effectiveness of your direct marketing efforts.
Once you've decided on the call-to-action, make sure it's clear and prominently featured to drive the best results.
Even in a digitally-dominated world, direct mail marketing is an effective and valuable way to reach prospects and customers.
Ensure your next direct mail campaign is a success by contacting Swimmer Integrated Marketing by Design for a complimentary direct mail marketing campaign audit.
Comments