Why This Is the Year to Give Your Social Media Marketing a Reboot (2019 update)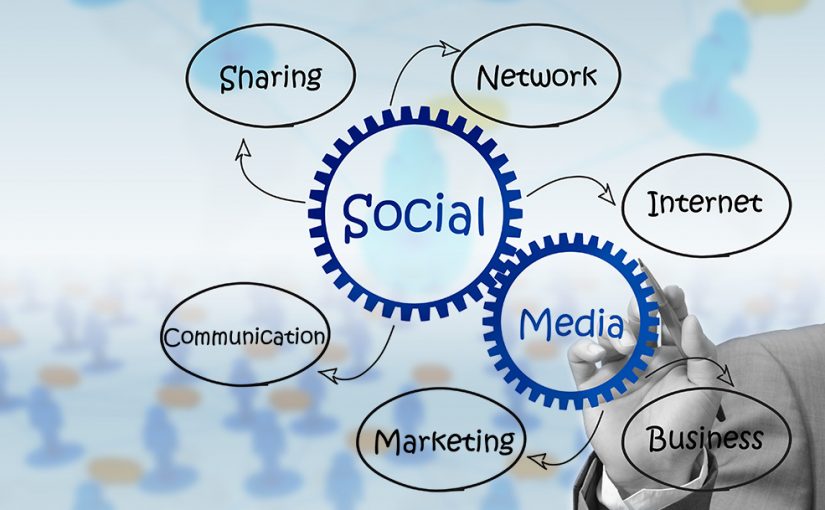 If you feel like social media marketing is changing at a dizzying pace, you're not alone. Every day my feed is full of stories about Facebook's in-app camera and the continued popularity of broadcasting live from desktops and laptops, or Instagram's continued meteoric rise. And of course, there's all the chatter about the best chatbots.
But even these headlines barely scratch the surface of all that's changing in B2B social media marketing today.
No matter where you are in your social media strategy journey, to stay relevant, it's time to give your strategy a reboot. Here are four simple ideas to try to help boost your exposure and reach.
Invest in "Pay to Play"
During Social Media Marketing World 2017, Michael Stelzner, CEO and Founder of Social Media Examiner, previewed the 2017 Social Media Marketing Industry Report during his opening keynote. In the report, thousands of marketers weighed in on how they're using social media today. A whopping 62 percent said the single most important social platform was Facebook – up from 55 percent of marketers who indicated so in 2016.
But even more surprising? Facebook organic reach on pages declined 52 percent in 2016. And in 2018 Facebook made more changes to reduce the number of business and brand posts in user news feeds.
So what's a marketer to do if Facebook is a top social platform, yet the ability to reach audiences is declining drastically?
One of the easiest – and frankly affordable – ways to give your social media a reset this year is to experiment with paid advertising. The good news is that it doesn't take big budgets. I've seen clients spend as little as $100 per month in paid advertising to boost their reach to bigger audiences.
This is a great opportunity for businesses of all sizes. Stelzner also revealed that of the sixty million businesses who have Facebook pages, only four million businesses advertise – less than 7 percent.
As Facebook and other social media platforms continue to change their algorithms and make reaching target audiences organically harder, spending a bit of money to make money is a smart social strategy to drive value for your organization.
Add Visual Appeal
Did you know with 600 million users in 2016 (and that has now grown to 1 billion monthly users) Instagram is now the second largest social platform? And with Pinterest and Snapchat growing too, all of these popular visually-driven platforms show no signs of slowing down anytime soon. In fact, this year Social Media Examiner found 41 percent of marketers claim visual marketing is the most important form of content for their business – more than blogging for the first time.
For an easy way to renew your social media strategy, start incorporating more visual content – whether that is infographics, charts, quotes, product shots or even pics from around your office to showcase your company culture.
More visuals can be a great way to communicate lots of information succinctly and quickly, and get the attention of your audiences.
Keep Amazing Content at the Center
Even if you advertise or create awesome visuals, it's just as important as ever to create and share content on your social platforms that resonates with your audiences.
Give your social strategy a recharge by shifting the focus from quantity to quality. It may sound a bit counterintuitive, but publish less. By spending a little more time finding interesting ways to answer your customer's concerns or to offer unexpected insights, you'll make the content you do publish more amazing and interesting.
And instead of spending all your energy and time pumping out new content all the time, you'll actually have more time (and budget) to spend making sure that content is in front of the people who would be most interested.
Test Out New Technologies
There's already been major changes in using social media to live stream video, and don't expect it to stop anytime soon. Same with messaging apps and chatbots. More and more brands are using these to communicate one-one-one with customers and changing the way customer service is handled.
Keep evolving your strategy by try new social capabilities as they come out. There's no need to go full boat with each and every new shiny object. Instead, try out those features that feel like a good fit with your brand and watch how your audience responds.
Remember, we're still in the early days of social media marketing. Small reboots like these will keep your social media strategy relevant in the rapidly changing social stratosphere.
Feel free to share these tips with anyone looking for ways to boost their social media success this year.
Comments