Gold-Winning B2B Branding Lessons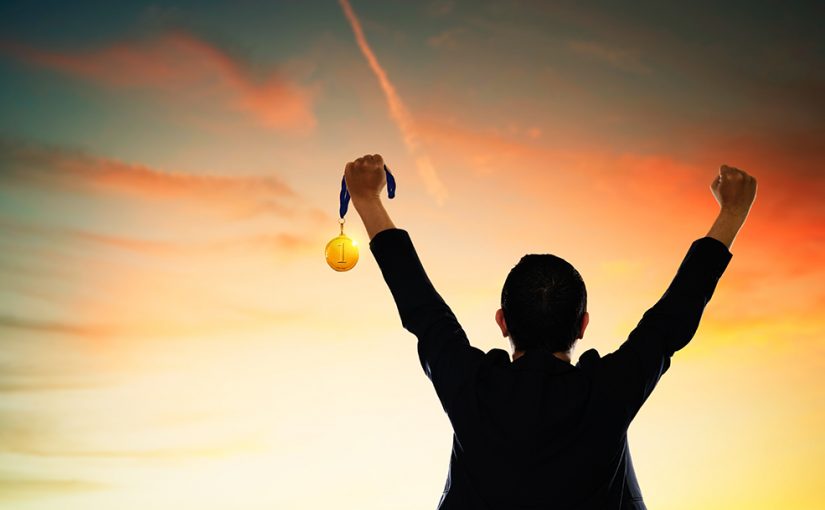 Over 5 billion – yes, billion with a "b" – people worldwide will have access to the big event happening in PyeongChang, South Korea.
With so many eyes on the athletes – and the marketers and sponsors supporting them – here are a few lessons B2B marketers can use to build a gold-winning brand.
1. It's Time to Get Real
During the big sporting event, we see many personal stories showcasing the strength of the human spirit. Hearing about the tremendous sacrifice, perseverance and dedication make the athletes we're watching real and relatable – and engage fans even more in the spirit of the event. Case in point, Lindsey Vonn's big game commercial or P&G's "Thank You, Mom."
    B2B Branding Lesson: Show the Softer Side of Your Brand
Don't be afraid to show personality and emotion in your brand. Whether it's taking a friendly tone, appealing to emotions, or showing how your organization gives back, brands benefit when they're real – authentic, sincere and approachable.
2. Demand for Digital Content is on Fire
Over the last several years, you don't have to look far to see digital coverage of the big event. 2018 is no exception. NBC will broadcast more than 2,400 hours of competition and analysis – with most of it on digital platforms like NBC's website and the NBC Sports app.
Other digital content from this year's big event includes the ability to:
Experience fully interactive and immersive virtual reality (VR) content, plus 360-degree and 180-degree live VR footage on the NBC Sports VR app.
Watch live in the Snapchat Discover tab, plus new Snapchat lenses and stickers.
    B2B Branding Lesson: Build Your Digital Brand Presence
For B2B marketers, your website is often the most important component of your online brand. It's the first impression a potential prospect has of you. Make sure your site is aligned with your current brand strategy from both a look and feel as well as a content perspective.
And just like NBC is using VR and other kinds of digital content to bring digital content to more viewers, find ways to do the same with your brand storytelling. You don't have to go as big and bold as NBC. For examples, simple new technologies like Boomerang and Quick  can help you get started creating video-based digital brand assets and content.
3. Support Social Marketing with Influencers
Brand sponsorships have always been a part of sporting events as a way for companies to increase their brand awareness and global reach. But social media is changing the game – especially as it relates to athletes serving as brand influencers (aka paid spokespeople) on wide-reaching social platforms.
With many athletes having over a million followers on Instagram or Twitter, or others gaining a six-fold increase in social followers after a big win, brands are using  athletes' social appeal to extend their brand reach beyond traditional media on social platforms too.
    B2B Branding Lesson: Tap Influencers for Bigger Brand Reach
Your brand probably doesn't have the big budgets to engage mega-expensive influencers. But there are plenty of micro-influencers – knowledgeable experts, thought-leaders or other well-known niche industry personalities – that can be the right-size for your brand.
Since they aren't widely sought-after by big brands, it tends to be easier and less expensive to develop a relationship with micro-influencers. And more than likely, their reach will align closer with your specific target audiences – making the reach more focused and valuable.
Boosting your existing social media efforts through influencers can be as simple as letting them do an informal social media takeover for a day. Some brands decide to engage micro-influencers on a more formal basis with a defined agreement. Either way, you'll achieve bigger brand reach and amplify your message.
Even without a big budget, take inspiration from these lessons to build a gold-winning brand. Contact us to learn more about our brand-building services.
Comments